Skip to Content
Your Premier Marine Contractor in Palm Beach & Martin County
Serving Your Marine Construction Needs Since 1985
Since 1985, Marine Construction Inc has been successfully serving the marine construction needs of North Palm Beach, FL, and the surrounding areas. Some businesses may add "marine construction" to their names, but we are Marine Construction. For over 35 years, our docks, seawalls, and boat lifts have been enhancing homes' value throughout the waterways of Palm Beach County and South Martin County. Our beautiful workmanship can be seen in communities such as Lost Tree Village, Admiral's Cove, Frenchman's Creek, Frenchman's Harbour, Jonathan's Landing, Hidden Key, Islands of Jupiter, Prosperity Harbour, and more.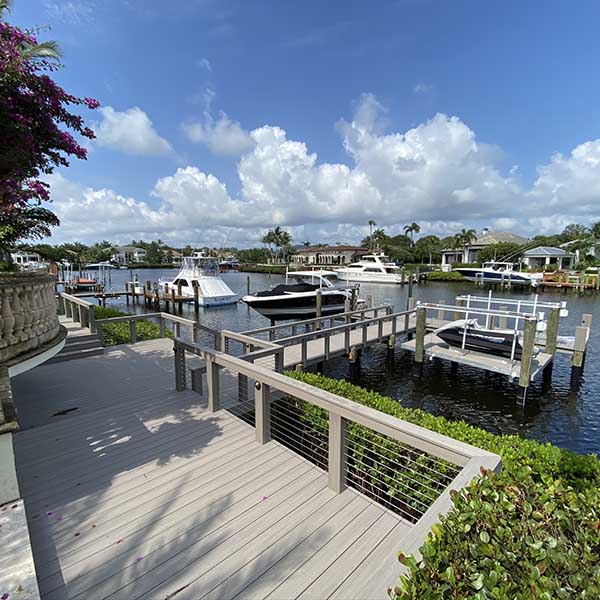 Locally Owned & Operated in North Palm Beach, FL
We are a locally-owned and -operated business and nestled in warm and sunny North Palm Beach, FL. We are a full-service company that specializes in marine construction. We handle every aspect of any marine construction job, from engineering and design to permitting, building, and maintenance. We also offer dreading, heavier marine construction, and erosion control through our sister company, Coston Marine Services. We also offer a full line of dock accessories, so you never have to settle for plain or average. Marine Construction Inc welcomes the opportunity to provide you with a free estimate for all your waterfront or water adjacency needs.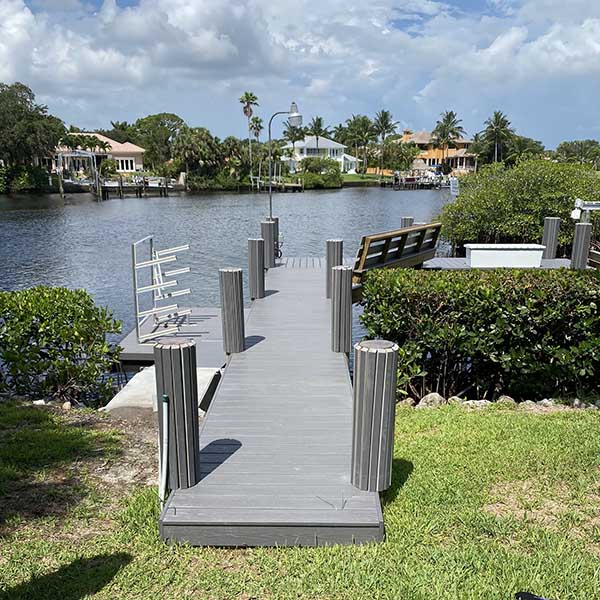 We Offer Integrity, Experience, & Value
At Marine Construction Inc, we stand firmly behind every job we do. Our company is dedicated, experienced, and takes pride in delivering high-quality services to North Palm Beach and the surrounding areas. As a full-service company, you can rest assured we can handle every aspect of any marine construction job, from beginning to end. For inquiries or questions regarding any of our marine construction services, reach out today. A highly-qualified member of our team will be in touch with the answers. We hope to work with you in the near future.
Your crew was so efficient and cheerful. It was a joy to watch them work. Their finished product and the cleanup was outstanding. Thank you very much!
I would like to thank you for the exceptional work you performed. The dock certainly exceeded my expectations. I appreciate that you completed the job within my time frame. I will highly recommend Marine Construction, Inc. to anyone who is looking for an A-rated business to perform marine construction.
I appreciate the Dock Extension and lift repair work done at my residence. Thank you for a job well done."