Skip to Content
Dock Construction in North Palm Beach, FL
We Are Your Marine Construction Experts
Property owners who need to install a durable dock or sturdy seawall trust the experts at Marine Construction Inc. We have been the premier residential marine contractor in North Palm Beach, FL for more than 35 years. During that time, we have perfected the crafts of building boat docks and performing marine maintenance. Our team manages all aspects of marine construction. We will help you design the perfect addition to your waterfront property while also handling permits, construction, and maintenance. We even offer dreading, erosion control, and more through our sister company – Coston Marine Services. Call our friendly team today for more insight into how we can help you.
Our Comprehensive Marine Services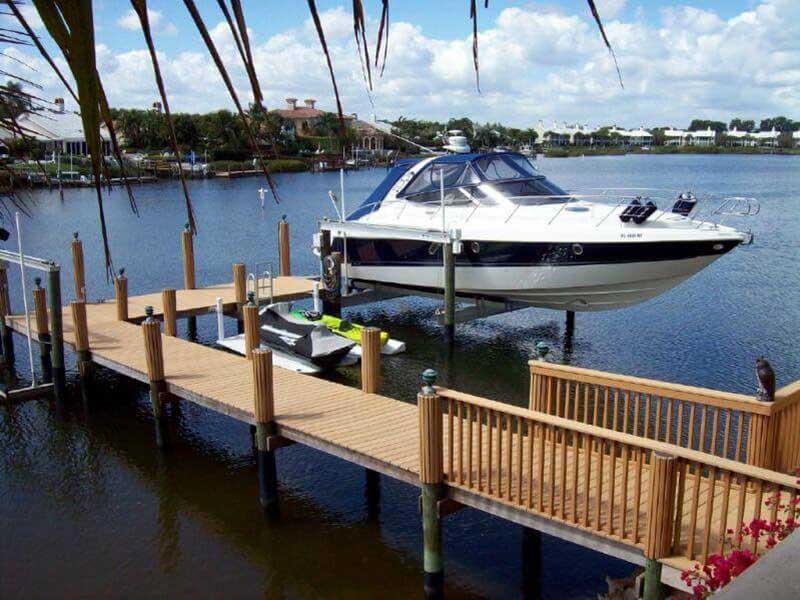 We aim to offer the best marine construction and maintenance services as well as top-of-the-line accessories. Our team recognizes the allure of living on the water, and we are committed to helping our customers live the luxurious lifestyle they desire. Marine Construction Inc. is proud to provide:
We Proudly Serve Palm Beach County and Beyond
Customers throughout Palm Beach and Martin Counties know they can depend on Marine Construction Inc. We have been a community staple since 1985 because of our exceptional customer service and construction expertise. You may have seen our work in the following communities:
Admiral's Cove
Frenchman's Creek
Frenchman's Harbour
Hidden Key
Islands of Jupiter
Jonathan's Landing
Lost Tree Village
Prosperity Harbour
Why You Should Choose Marine Construction Inc.
Marine Construction Inc. is a veteran-owned and -operated company that always puts customers first. We will work with you to help design a product that matches your style and enhances your home. Our professionals strive to complete every project with high-quality workmanship, honesty, and integrity. These principles have helped us become the premier marine contractor in Palm Beach and Martin County, FL. We promise to add value to your waterfront property.
Contact Marine Construction Inc. Today
Life on the water should be relaxing and enjoyable. Marine Construction Inc. can enhance your property and improve your water experiences with high-quality construction services and accessories. We supply boat lifts, build docks, install seawalls, and provide marine maintenance services for homeowners in North Palm Beach, FL, and the surrounding areas. Contact us today for a free estimate.
Your Premier Marine Contractor