Skip to Content
Quality Marine Maintenance Service In Palm Beach County and Martin County
When it comes to marine construction and maintenance, we are not only knowledgeable but experienced. Whether harsh weather conditions have disrupted the durability of your dock or your boat lift isn't in the best of shape anymore, you can rely on the professionals at Marine Construction Inc to assess the problem, determine a solution, and properly restore your property to tip-top shape. The older your dock is, the more likely it will need repairs after an intense storm. When it comes to boat lifts, cables can snap, and bunks can become loose. That's where we come in. We'll ensure that everything is once again in full working order.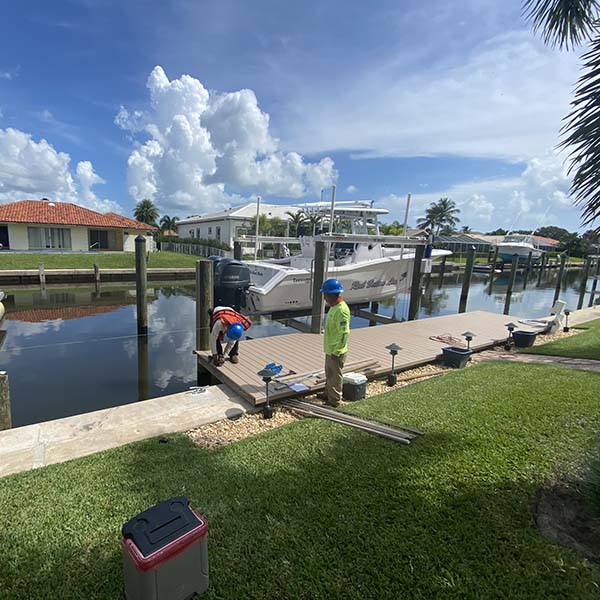 We Offer Premier Marine Maintenance Services
Marine Construction Inc offers a wide array of marine maintenance services to help you maintain the quality of your marine investment. We also handle federal, state, and local permitting through Environmental Permitting Associates. If you live in Palm Beach County or Martin County, and need marine maintenance services, contact Marine Construction Inc at your earliest convenience. We offer the following maintenance services:
Dock Preserving and Sealing
Boat Lift Services and Repairs
Dock Accessories and Repairs
Contact Marine Construction Inc Today
For years, Marine Construction Inc has served the marine construction needs of North Palm Beach and the surrounding areas. But we do more than construction. We also offer premier marine maintenance services. From dock preserving and sealing to boat lift repairs, we tackle it all. Contact us today for marine maintenance you can count on.
Your Premier Marine Contractor